LIMITED SEATS (22 SEATS PER BATCH) AVAILABLE FOR OFFLINE AND HYBRID CLASS HURRY UP!
BOOK YOUR SEATS.
BOOK YOUR SEATS FROM THE GIVEN LINK OR YOU MAY CONTACT BY CALLING IN THIS NO. 8583042324.
APRIL 2023
Admission going on for all this courses those who are willing to join can join within this month as we are going to start our regular classes of every course from 6th May, 2023.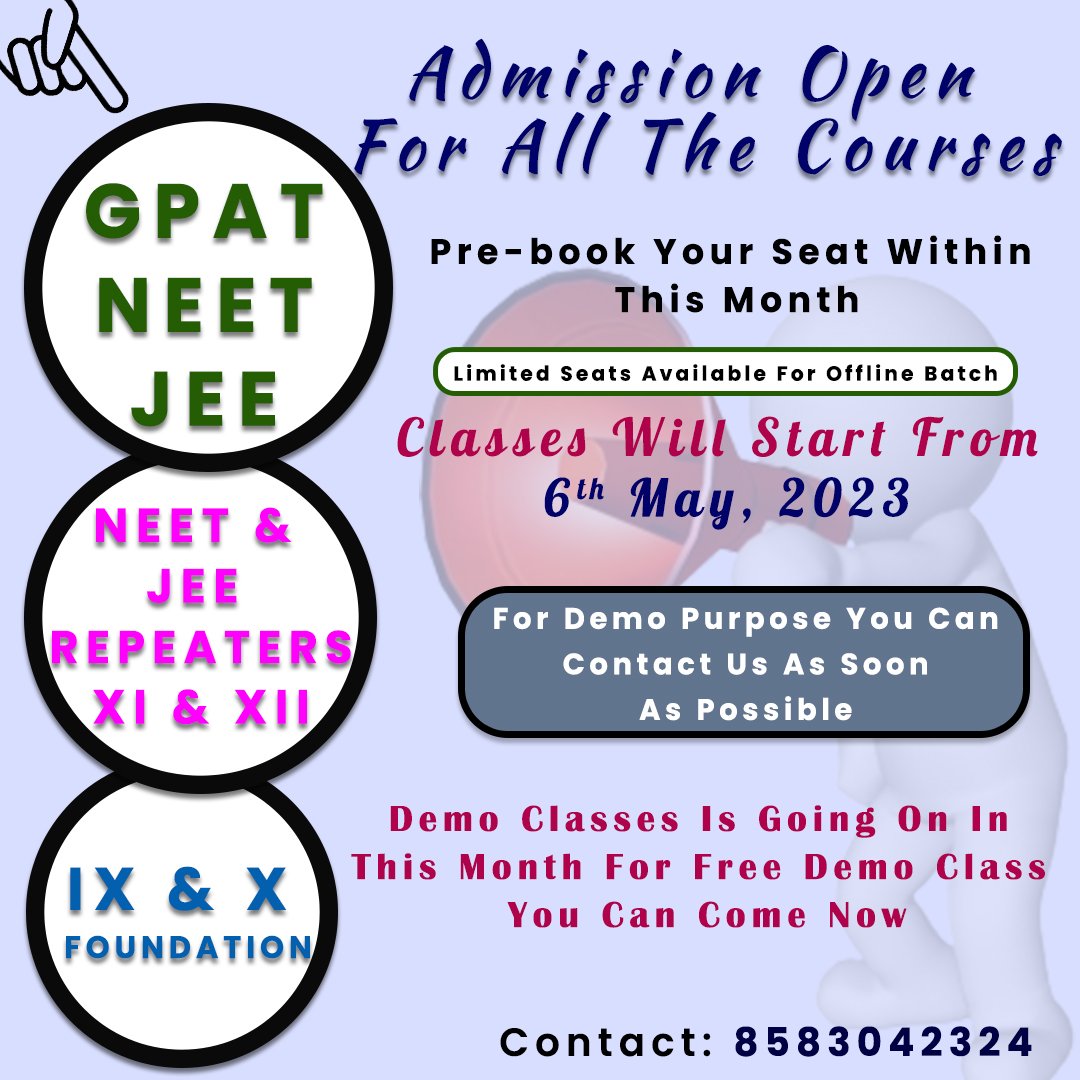 For free demo class you can contact us as soon as possible as we are providing free demo class for every course in this month.
Limites seats are available for offline batch so hurry up! and Book your seats now.
Scholarship test will be conducted on 3rd May, 2023 for each and every course those who are willing for the test can enroll there name as fast as possible. Test will be taken in online mode and the link that will be provided to you will be active throughout the day when ever you get time you can give. Don't miss the opportunity provided to you grab it to make your dream successfull of becoming engineer or doctor.
So join GPLUS Education where knowledge meets education!.
For any quaries feel free to contact us :- 8583042324