COURSEWISE IMP. ANNOUNCEMENTS
MONTHLY IMP. ANNOUNCEMENTS
Aatreyee Bhattacharya

Student
This is a new establishment (2016) but the teachers are highly experienced and qualified. Personally, it has been a great help for me. I went to GPlus 3 months before the board exams of 12th. And by God's Grace, the teacher helped me to out to a great extend. The teachers are helpful and nice. They teach everything starting from JEE till GRE. Go check it out. ❤️
The teachers are very dedicated, helpful and always available for help, even at 1:30 a.m. They take regular tests and teach the concepts with great details. Students are made to practice the concepts regularly which makes the learn it by heart. The teachers not only help in studies but also motivate the students and try to release the pressure. They take extra classes if the students need it and make sure to complete the syllabus on time and the students practice enough to ace any exams.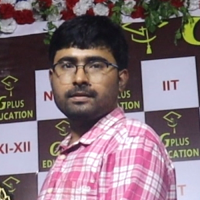 One of best study centre in a unique way of teaching.When almost all the study centre(AAKASH, FIIT-JEE,RESONANCE,ALLEN etc) are competing with huge number students, here per batch students are confined maximum 6 to 8, so that each and every student gets the maximum attention of the teacher like a personal guide. Besides, theoretical concepts on each subjects along with problem solving skills are taught by the experts in their field. On the other hand every week mock tests, home works, thought provoking problems are given to the students so that they are always in touch with the subjects. Finally to say come here, take a DEMO CLASS, then take your decision. Because all the faculties here are actually believe in a quality teaching ,over the quantity teaching like others, to make learning exciting.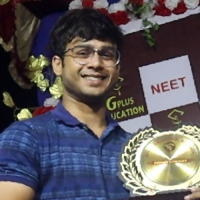 This is the best institution for students aspiring to go into medical, engineering or other similar professions requiring proper education... With the esteemed teachers and the quality teaching this institution gives you guaranteed success... the head of this institution(a great man indeed) ensures your success with his intelligent planning and rigorous training and constant exams.
Video Gallery
Find the gallery for your project. click on any image to open gallary
Photo Gallery
Find the gallery for your project. click on any image to open gallary